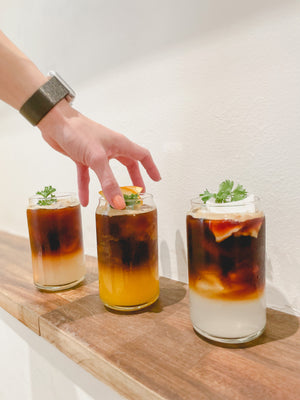 We're Lamoon Cafe which is Thai inspired cafe that serve coffee, drinks, sweets, savoury and snacks with the flavours we grew up with back in Thailand.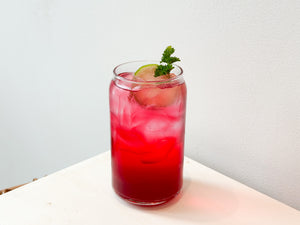 Red Lime Sparkling
Thai traditional syrup Sala flavour (palm fruit) with fresh lime juice and soda
(แดงมะนาวโซดา)
More..
Coco-matcha
We got the inspiration from Thailand to created this wonderful drink!
It's fresh coconut juice + Matcha
more..
Panang Curry Pizza
It is a type of red Thai curry that is rich and creamy, spicy yet balanced, with underlying notes of coconut, Topped with pork, holy basil, bell peppers and mozzarella cheese.
More..
Pork & Mushroom Puffs
A savoury 3 bites flakey pastry shell stuffed with ground pork, black fungus, brown mushroom, garlic and onions. (3 pieces)
more..